About Us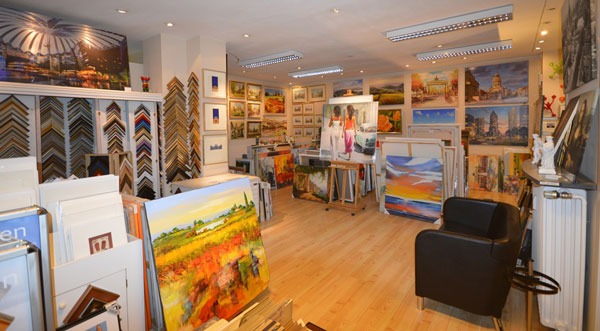 Our gallery at Kaiserdamm located in the inner city of Berlin (Charlottenburg) and through an optimal transport-connection it is reachable best possible.
On-site we provide Germanys biggest Offering on etchings as a diversified assortment of oil paintings, art prints, framings, and much more.
Due to years of experience we are able to guarantee professional consulting and competence in all domains of service provided by us.
RBB-Interview featuring Christoph Falk
Allocated in a report on the painter Franz Carl Spitzweg the proprietor of Berliner Bilder Galerie, Christoph Falk, was interviewed by Rundfunk Berlin Brandenburg.

You can find additional information about the Gallary and our onlineshop on www.radierungen-online.de