Gallery Rails
Gallery rails and tailored hanging accessories for your pictures ensure that your images will be presented in the safest, most flexible and most elegant way. This solution is used and highly appreciated by famous museums, art galleries and public institutions.
What must be considered around gallery rails? For the assembly of gallery rails, screws, dowels, mounting clips, rail connectors, corner connectors and end caps may be required. You can get all the components from us. We will advise you on the mounting and use of gallery rails. Upon request, we also offer to mount gallery rails in your rooms.
ArtiTeQ gallery rails – Simply hanging pictures
Picture hanging systems by ArtiTeQ make hanging pictures ingeniously simple: Once installed, you can reposition and change your pictures at any time without the hassle of drilling new holes into the wall. ArtiTeQ's gallery rails moreover feature an innovative 3-rings Click Rail fastening socket, which allows your gallery rail to adapt to the wall course and hence to make the irregular distance between the rail and the uneven wall almost invisible. Gallery rails from ArtiTeQ are perfectly made for for living rooms, offices, medical practices, schools, kindergardens, hotels, restaurants, trade fairs and exhibitions.
Based on our 35-years experience with pictures, we can offer you tailored consultation and support. If desired, our staff mounts gallery rails in the Greater Berlin area. We will gladly make you an offer or assess your exact needs in your rooms.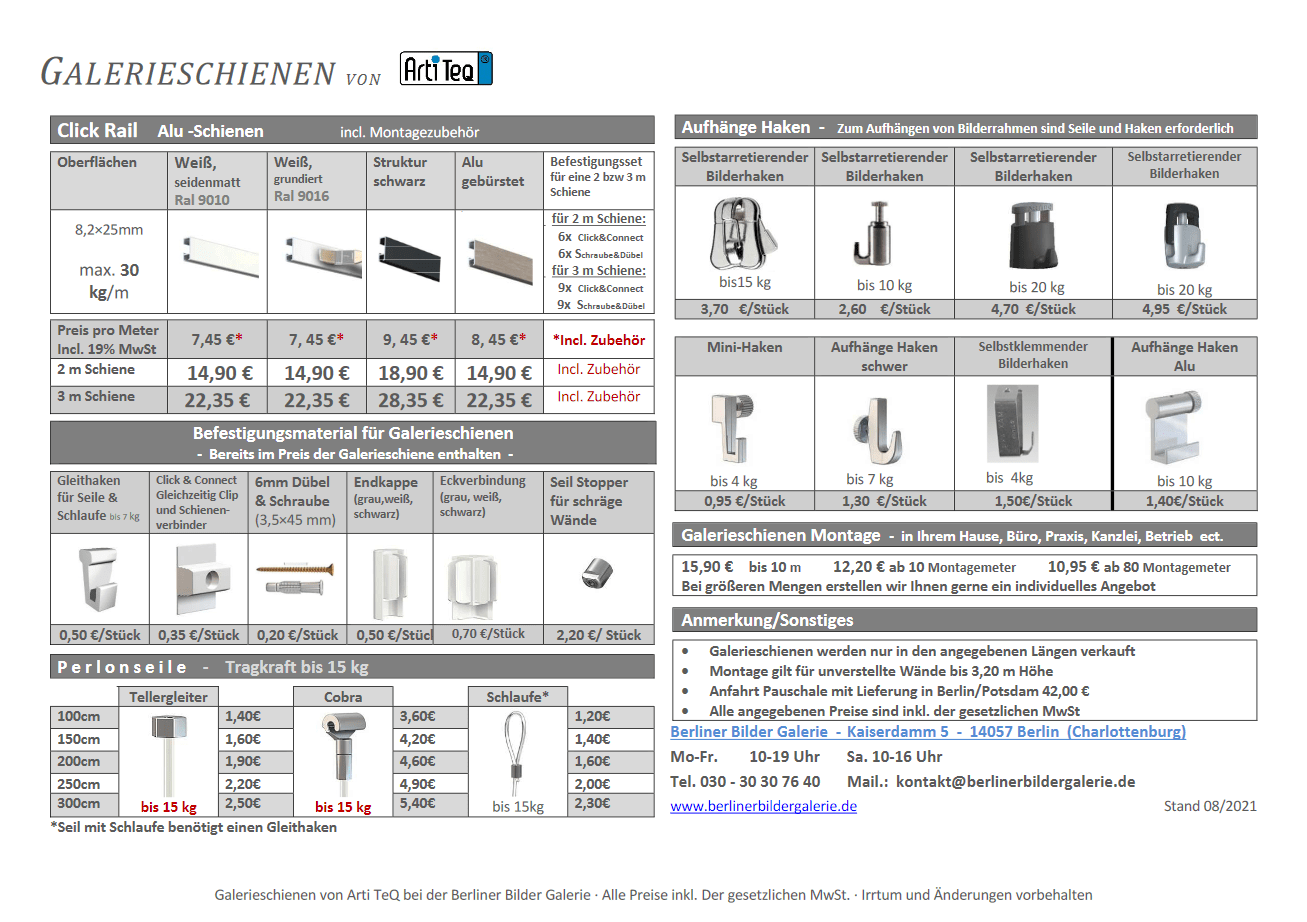 Print price list.